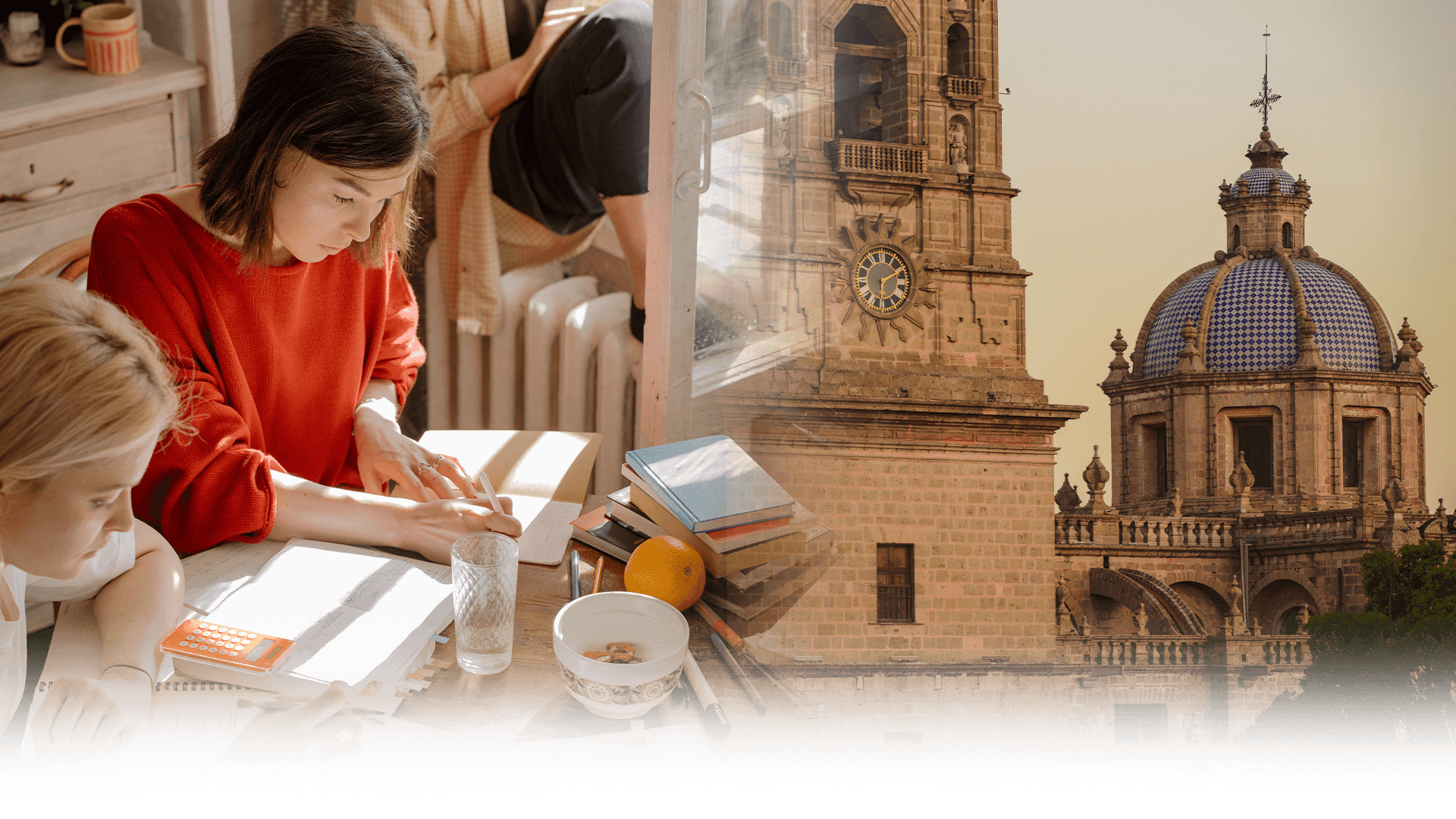 Intensive Spanish Program
Passion of Teaching
OUR WAY OF TEACHING SPANISH
Our classes begin every Monday throughout the year so whenever you are ready to join us we are ready to start. Students are placed in small classes of no more than 5 students. The students are homogenous grouped according to their previous level of Spanish fluency, their ability to communicate, their origin and their ages.
Beyond the traditional way of teaching, students are always in a dialogue and they play an active role during the classes while the teacher very often plays the role of a moderator, helps them better express themselves, encourages them.
With every new day you will see your Spanish flourishing and there is no other way to express yourself but in Spanish.
No matter your initial level of Spanish, your area of interest and your specialization we can adjust the program to your needs and goals.
---
PROGRAMS COMPONENTS
Intensive Spanish Language Class (3 hrs.) After taking a brief entrance exam and oral interview with a Spanish professor, students are placed in small groups according to their previous level of Spanish fluency, their ability to communicate, and their interests. We subscribe to the "Group 5 System" in which no more than 5 students are assigned to a professor.
Latin American or Grammar Courses (2 hrs.) This is a flexible option that allows the students to choose from a variety of classes in the following areas of study: Spanish grammar, Art, Business, Education, History, Latin-American Studies, Linguistics, Literature, Political Science, Psychology & Religion.
Functional Spanish (1 hr.) The purpose of this class is to put into practice your acquired knowledge both in and out of the classroom in a daily context such as in the home, school and social settings, while becoming acquainted with Mexican culture and everyday life. We provide different activities such idiomatic expressions (slang), and discussions of music, movies, newspaper and popular culture.
---
ADVANTAGES OF INTENSIVE SPANISH PROGRAM
No more than 5 students per class
6 hours a day, 5 days a week
Native Spanish Speaking Teachers
Complete Cultural Immersion
Dynamic guided conversation workshops
Complete flexibility
Weekly Schedule Example:
NOTE: All classes are from Monday to Friday of fifty minutes, except from eight to nine in the morning
Hours

Class

Description

8:00 - 9:00
Spanish Class
Intensive Spanish Language Class. Presenting grammar as a means to Communicate Effectively.
9:10 - 10:00
10:10 - 10:55
10:55 - 11:15
Break
11:15 - 12:00
Workshops
Croos Cultural Training, Idioms, Spanish for Survival, and Pronunciation Practice. Visits to museums, cinemas and places of entertainment.
12:10 - 14:00
Conversation
Development of Communication, Reading, Writing and Listening Comprehension. through Cultural and Social Activities, as well as Interactions with Mexican Students.
14:10 - 15:00 / 15:10 - 16:00
Optional Classes & Activities
SIGN UP FOR FREE SPANISH WORKSHEETS