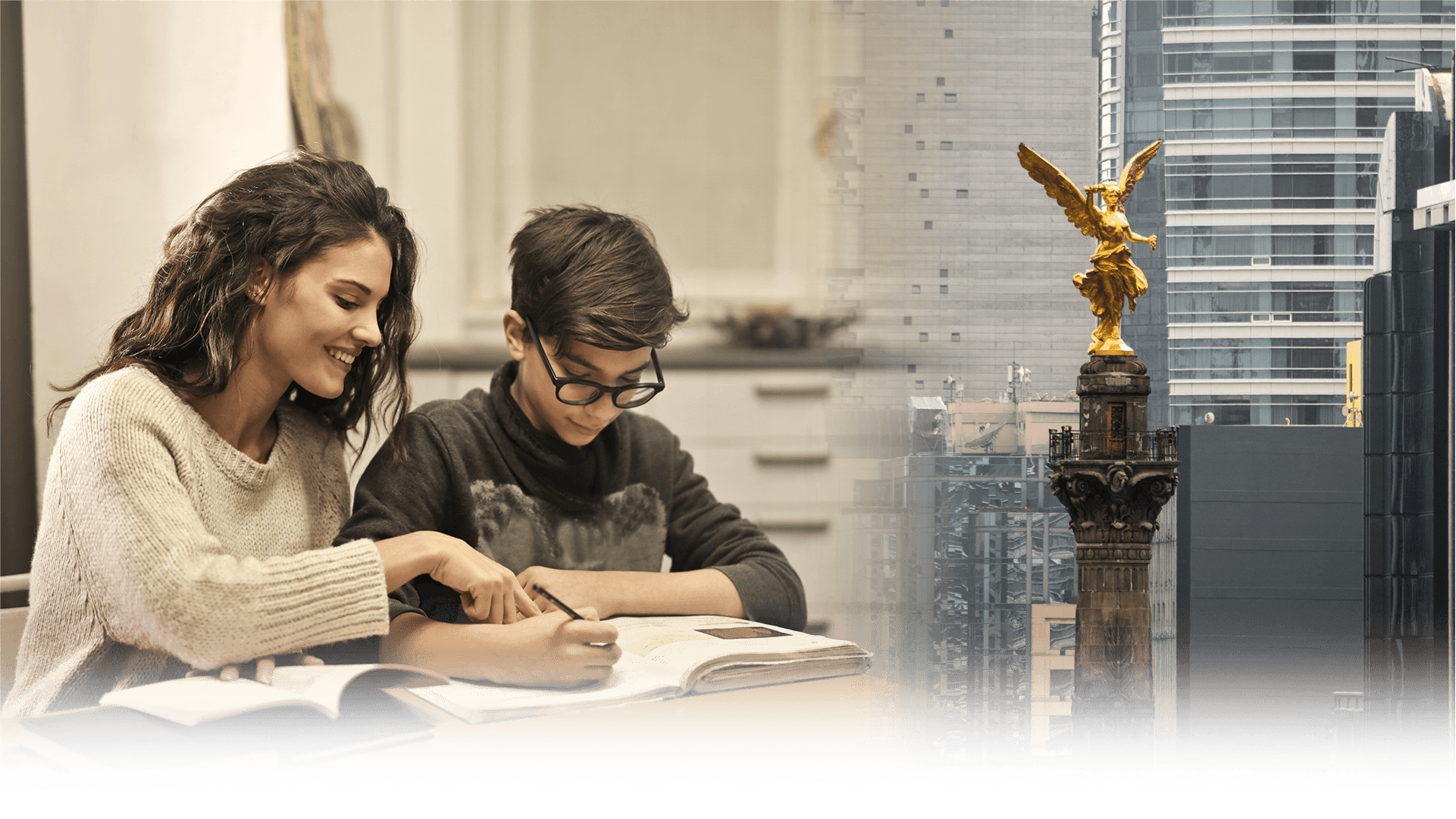 THE HIGH SCHOOL PROGRAM IS DESIGNED TO MAKE THE STUDY OF THE SPANISH LANGUAGE FUN AND MEANINGFUL FOR TEENAGERS.
LEARNING SPANISH HAS NEVER BEEN SO FUN!
In the High School Program learning and fun go hand in hand. There are also athletic activities for students who want to stay active and make new friends while practicing the sport of their choice. This program is designed specifically for students ages 13 to 17, but can accept younger students upon request.
The High School Program, which can last as little as one week, is offered during a 9 week period between June 3 to July 26. In addition to the academic portion of the program, there are cultural visits to sites around Cuernavaca such as the main square, tourism train, wrestling matches, museums, and the market, along with a day long excursion to the Las Estacas River, trips to the movies and athletic activities.
The High School Program is available year round; however some of the activities mentioned are only available during the dates listed above. • All activities are supervised by trained professionals • Transportation may carry an extra cost. * Students should plan on an additional 50 USD per week for expenses related to transportation.
---
COMPONENTS
Spanish Class ( 3hrs.) We begin with 3 hours of interactive and dynamic Spanish classes. Students are placed in small Spanish classes grouped according to their previous level of Spanish fluency, their ability to communicate, their interests, and their ages.

We subscribe to the "Group Five System" in which no more than 5 students are assigned to one professor. Thus, professors can give their students personal attention. The Spanish Class focuses on 4 main skills: speaking, listening, reading, and writing.

Functional Spanish (1 hr.) The purpose of this class is to put into practice your acquired knowledge both in and out of the classroom in a daily context such as in the home, school and social settings, while becoming acquainted with Mexican culture and every day life. We provide different activities such as Mexican songs, idiomatic expressions (slang), and discussions of music, movies, and popular culture.

Conversation, Field Trips, and Intercultural Activities (2 hrs.) During the 2 hours of Spanish Conversation Workshop, students can practice their skills in communication and pronunciation while interacting with Mexican high school students in a variety of activities of mutual interest like games, handcrafts, and the like. Students will also have the opportunity to take part in field trips and other activities to expand their cultural experience.
Weekly Schedule Example:
NOTE: All classes are from Monday to Friday of fifty minutes, except from eight to nine in the morning
Hours

Class

Description

8:00 - 9:00
SPANISH LANGUAGE CLASS
Presenting Grammar as a means to Communicate Effectively with Communicative Methods.
9:10 - 10:00
10:10 - 10:55
10:55 - 11:15
Break
11:15 - 12:00
Workshops
Croos Cultural Training, Idioms, Spanish for Survival, and Pronunciation Practice. Visits to museums, cinemas and places of entertainment.
12:10 - 14:00
Conversation
Development of Communication, Reading, Writing and Listening Comprehension. through Cultural and Social Activities, as well as Interactions with Mexican Students.
14:10 - 15:00 / 15:10 - 16:00
Optional Classes & Activities
---
HIGH SCHOOL PARTNERSHIPS
SARATOGA HIGH SCHOOL
LYONS TOWNSHIP HIGH SCHOOL
MANUAL SCHOOL
THE PUTNEY SCHOOL
MOUNDS VIEW HIGH SCHOOL
DARROW SCHOOL
VILONIA HIGH SCHOOL
SEE ALL AFFILIATIONS
RULES OF CONDUCT FOR MINOR STUDENTS
To see our Rules of Conduct for Minor Students please Click Here.
Parents: Please review, sign and send us this form by mail. admissions@uninter.edu.mx
SIGN UP FOR FREE SPANISH WORKSHEETS