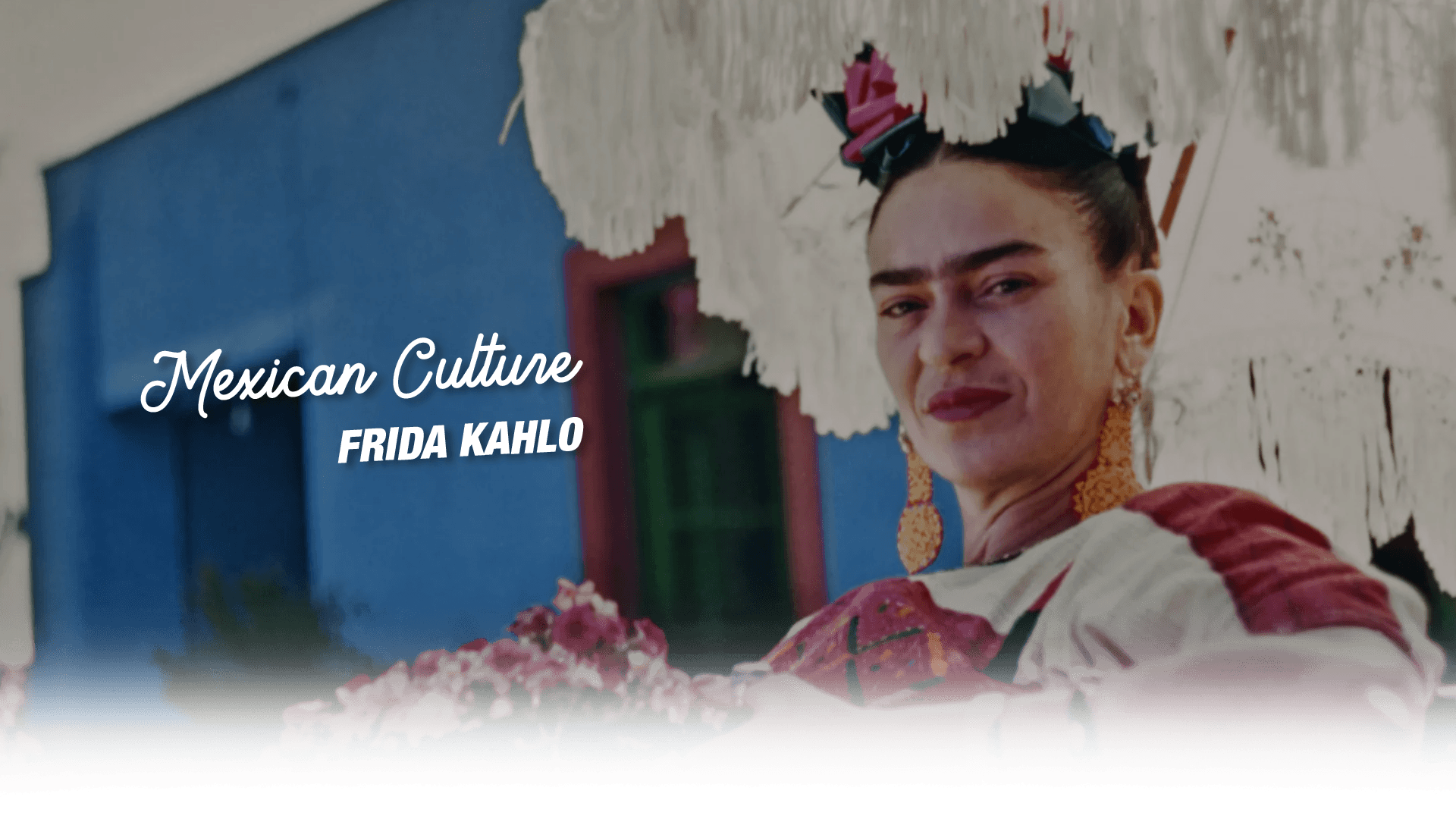 Frida Kahlo was born on July 6, 1907, in Coyoacán, Mexico City, Mexico. Considered one of Mexico's greatest artists, Frida Kahlo began painting after she was severely injured in a bus accident. Kahlo later became politically active and married fellow communist artist Diego Rivera in 1929. She exhibited her paintings in Paris and Mexico before her death in 1954.
Around the age of 6, she contracted polio, which caused her to be bedridden for nine months. While she did recover from the illness, she limped when she walked because the disease had damaged her right leg and foot. Her father encouraged her to play soccer, go swimming, and even wrestle -- highly unusual moves for a girl at the time -- to help aid in her recovery.
Studies and Injury
In 1922, Kahlo enrolled at the renowned National Preparatory School. She was one of the few female students to attend the school, and she became known for her jovial spirit and her love of traditional and colorful clothes and jewelry. That same year, famed Mexican muralist Diego Rivera went to work on a project at the school. Kahlo often watched as Rivera created a mural called The Creation in the school's lecture hall. According to some reports, she told a friend that she would someday have Rivera's baby.
While at school, Kahlo hung out with a group of politically and intellectually like-minded students. She became romantically involved with one of them, Alejandro Gómez Arias. On September 17, 1925, Kahlo and Gómez Arias were traveling together on a bus when the vehicle collided with a streetcar. As a result of the collision, Kahlo was impaled by a steel handrail, which went into her hip and came out the other side. She suffered several serious injuries as a result, including fractures in her spine and pelvis.
After staying at the Red Cross Hospital in Mexico City for several weeks, Kahlo returned home to recuperate further. She began painting during her recovery and finished her first self-portrait the following year, which she gave to Gómez Arias. Becoming more politically active, Kahlo joined the Young Communist League and the Mexican Communist Party.
Tumultuous Marriage
Kahlo reconnected with Rivera in 1928. He encouraged her artwork, and the two began a relationship. The couple married the next year. During their early years together, Kahlo often followed Rivera based on where the commissions that Rivera received were. In 1930, they lived in San Francisco, California, where Kahlo showed her painting Frieda and Diego Rivera at the Sixth Annual Exhibition of the San Francisco Society of Women Artists. They then went to New York City for Rivera's show at the Museum of Modern Art and later moved to Detroit for Rivera's commission with the Detroit Institute of Arts.
In 1932, Kahlo incorporated more graphic and surrealistic elements in her work. In her painting, Henry Ford Hospital (1932), a naked Kahlo appears on a hospital bed with several items -- a fetus, a snail, a flower, a pelvis and others -- floating around her connected to her by red, veinlike strings. As with her earlier self-portraits, the work was deeply personal, telling the story of her second miscarriage.
Kahlo and Rivera's time in New York City in 1933 was surrounded by controversy. Commissioned by Nelson Rockefeller, Rivera created a mural entitled Man at the Crossroads in the RCA Building at Rockefeller Center. Rockefeller halted the work on the project after Rivera included a portrait of communist leader Vladimir Lenin in the mural, which was later painted over. Months after this incident, the couple returned to Mexico and went to live in San Angel, Mexico.
Never a traditional union, Kahlo and Rivera kept separate, but adjoining homes and studios in San Angel. She was saddened by his many infidelities, including an affair with her sister Cristina. In response to this familial betrayal, Kahlo cut off most of her trademark long dark hair. Desperately wanting to have a child, she again experienced heartbreak when she miscarried in 1934.
She and Rivera went through periods of separation, but they joined together to help exiled Soviet communist Leon Trotsky and his wife Natalia in 1937. The Trotskys came to stay with them at the Blue House for a time in 1937 as Trotsky had received asylum in Mexico. Once a rival of Soviet leader Joseph Stalin, Trotsky feared that he would be assassinated by his old nemesis. Kahlo and Trotsky reportedly had a brief affair during this time.
---
Annotated Bibliography
Link Reference
Frida Kahlo Biography.com
SIGN UP FOR FREE SPANISH WORKSHEETS